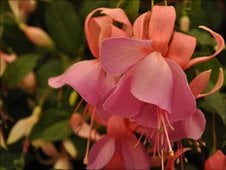 The Wellington Flower Show is held twice yearly at Wellington School. The Spring Show is held in Wellington Prep School and the Summer Show in the ARC, next to the Princess Royal Sports Centre, South Street, Wellington TA21 8NT
We were delighted that the Summer Show took place on August 28th after three cancelled shows.
It was great that the show was so well supported by both exhibitors and visitors. The exhibits were up to the usual high standard and we were delighted to welcome quite a few new exhibitors, as well as those who have supported us over many years.
We shall soon announce the dates of our Spring and Summer Shows 2022.
.