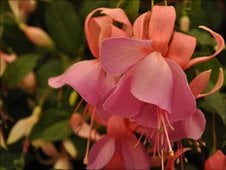 The Wellington Flower Show is held twice yearly at Wellington School. The Spring Show is held in Wellington Prep School and the Summer Show in the ARC, next to the Princess Royal Sports Centre, South Street, Wellington TA21 8NT
We are delighted to announce that the Summer Show will take place on August 28th 2021!
The number of sections has been reduced, so for this year only, there will be no craft or cookery classes.
This will be an entirely free show - free to enter classes and there will be free entry to the show on the day. We have decided not to award prize money this year, as we will have no income from advertisers and sponsors. Prize cards and trophies will be awarded as usual.
Obviously this is all dependent on government restrictions being lifted but we will keep you up to date.
Any queries should be addressed to the Secretary, Sheena Page - [email protected]
.